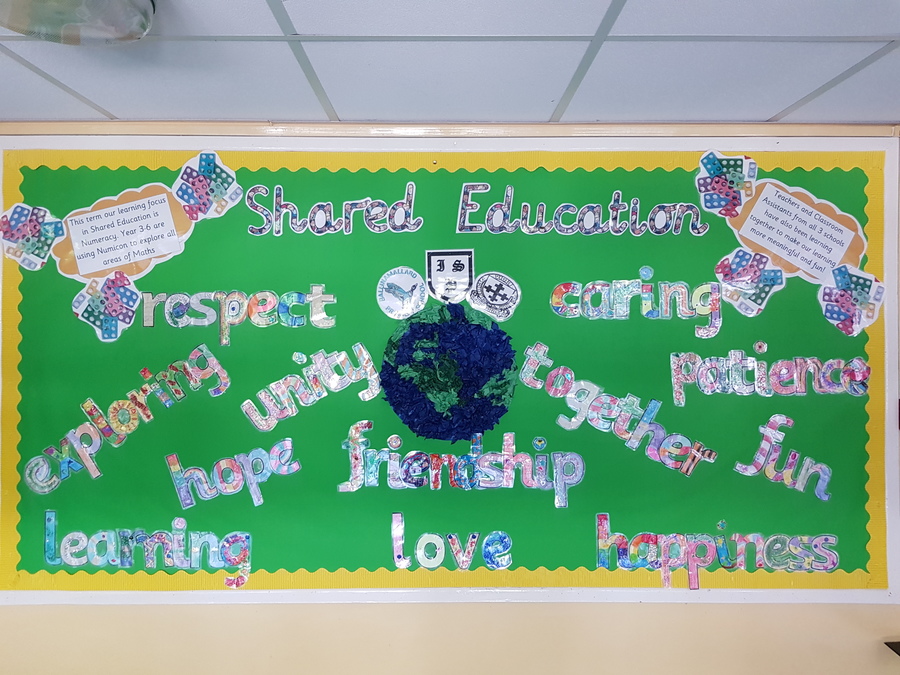 Irvinestown Primary have been involved with our partner school St Paul's Primary School for nearly 35 years.
Firstly through EMU, then the Fermangh Trust partnership and now through Shared Education.
We are pleased to continue this partnership together with Ballinamallard Primary.
This year the partnership are working together on the curricular area of 'The Arts' which encompasses Music, PE and Drama . Y1, Y2, Y3, Y4, Y5, and Y6 classes will come together for shared lessons on these topics. Y7 will meet later in the year for some shared activities. Lessons are held throughout the three schools within our partnership.
Watch your child's class page for photographs of shared lessons to hear about our learning.