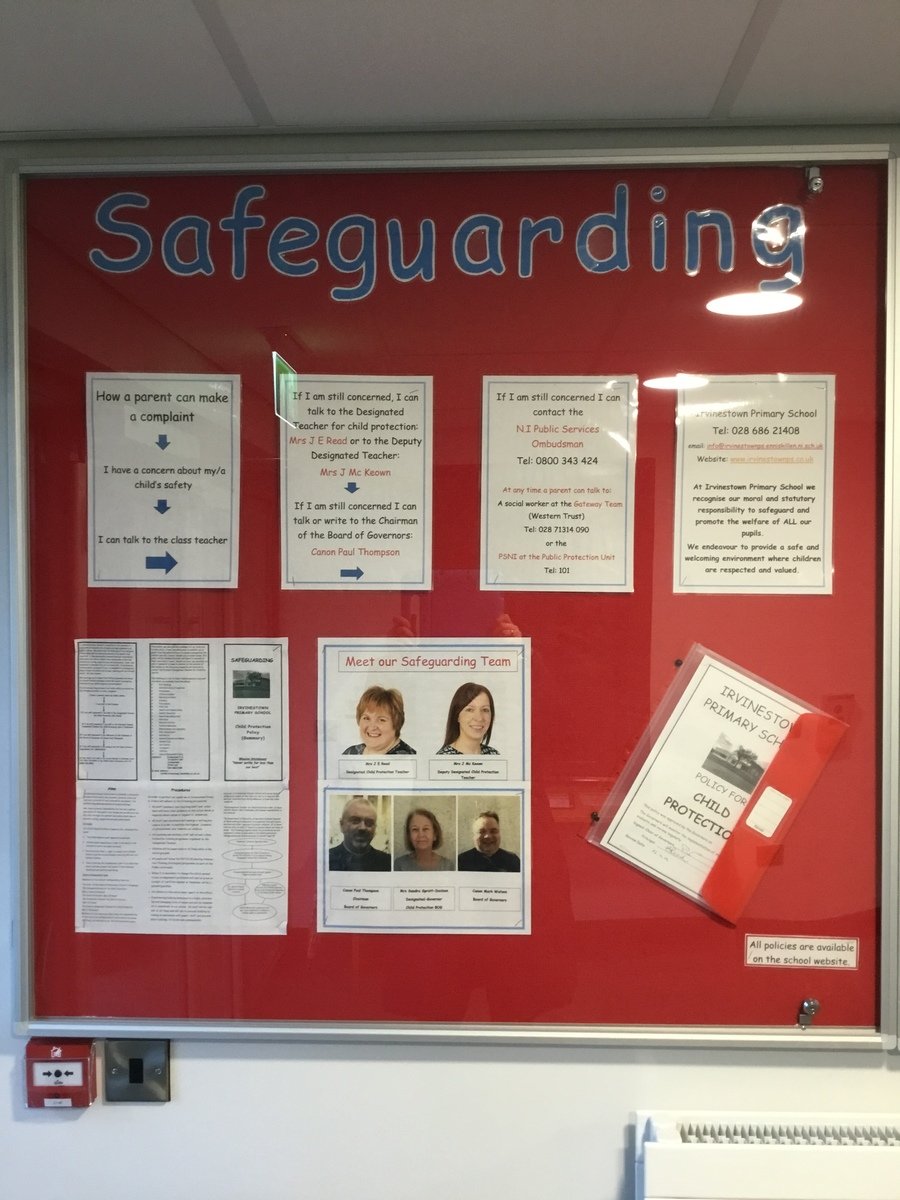 In Irvinestown Primary School we take our Safeguarding responsibilities very seriously.
We have robust procedures in place for dealing with any concerns following DENI and EA guidance.
Our Safeguarding team is
Designated Teacher: Mrs JE Read
Deputy Designated Teacher: Mrs J Harron
Safeguarding Governor: Mrs Sandra Spratt-Davison
Safeguarding Team : Rev Paul Thompson (Chair of Governors)
We are aware that, for some adults, children and young people in NI, home is not a safe place.
Click on the link below to access the awareness raising video from the N.I. executive (with signposting to helplines)
https://www.youtube.com/watch?v=rXNocBKv_-M
Please find attached a very useful resource from Jo Brown, SBNI, on 'Coping with Covid-19- a guide to support parents and carers of children'.