Our Eco notice board is displayed in the main hall of our school. It shows our current Eco Aims, our Eco Code and has posters and leaflets giving advice on how to work towards those aims.
Upcoming events and Eco news can be found on this board, including our most Eco-Friendly class of the week which is based on the monitoring of energy usage in each class.
We have been successful in achieving our 3rd Green Flag.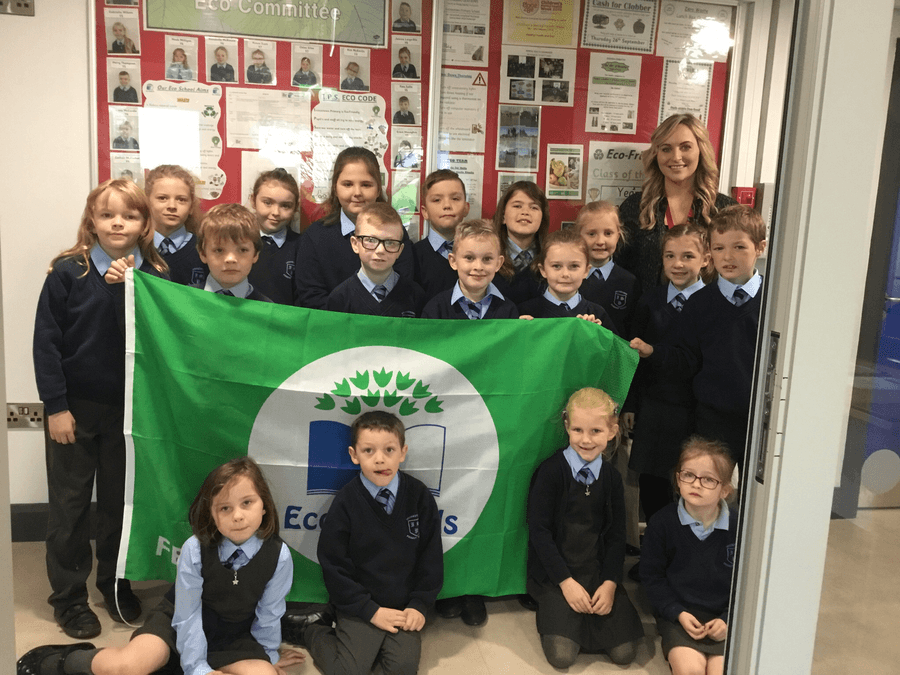 CASH FOR CLOBBER COLLECTION
THURSDAY 21ST OCTOBER 2021