Meet the lovely Year 6 pupils...
Year 6 Assembly - 'Amazing Africa'
This term, our World Around Us topic is 'Amazing Africa'. We have been learning lots of interesting facts about Africa and have been studying African Art and African music as part of our topic. During our class assembly, we shared some of our learning to date and taught a few traditional African folk songs and dances to all of the other classes.
It was great fun!
We had a very exciting visit from Musical Image Theatre and got to enjoy a wonderful performance of the 'Wind in the Willows'. Lots of children got involved and it was a fun filled afternoon of acting and singing for everyone!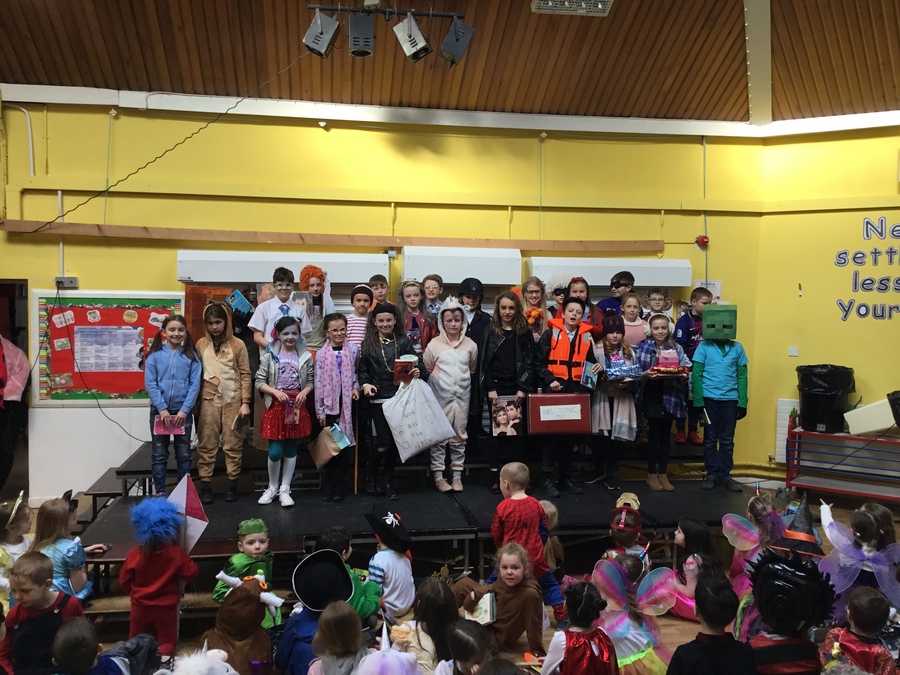 We really enjoyed World Book Day! We got to dress up as characters from a range of different books and it was really fun to see everyone in their costumes, including all of the staff! Everyone got involved!