Meet the lovely Year 6 pupils...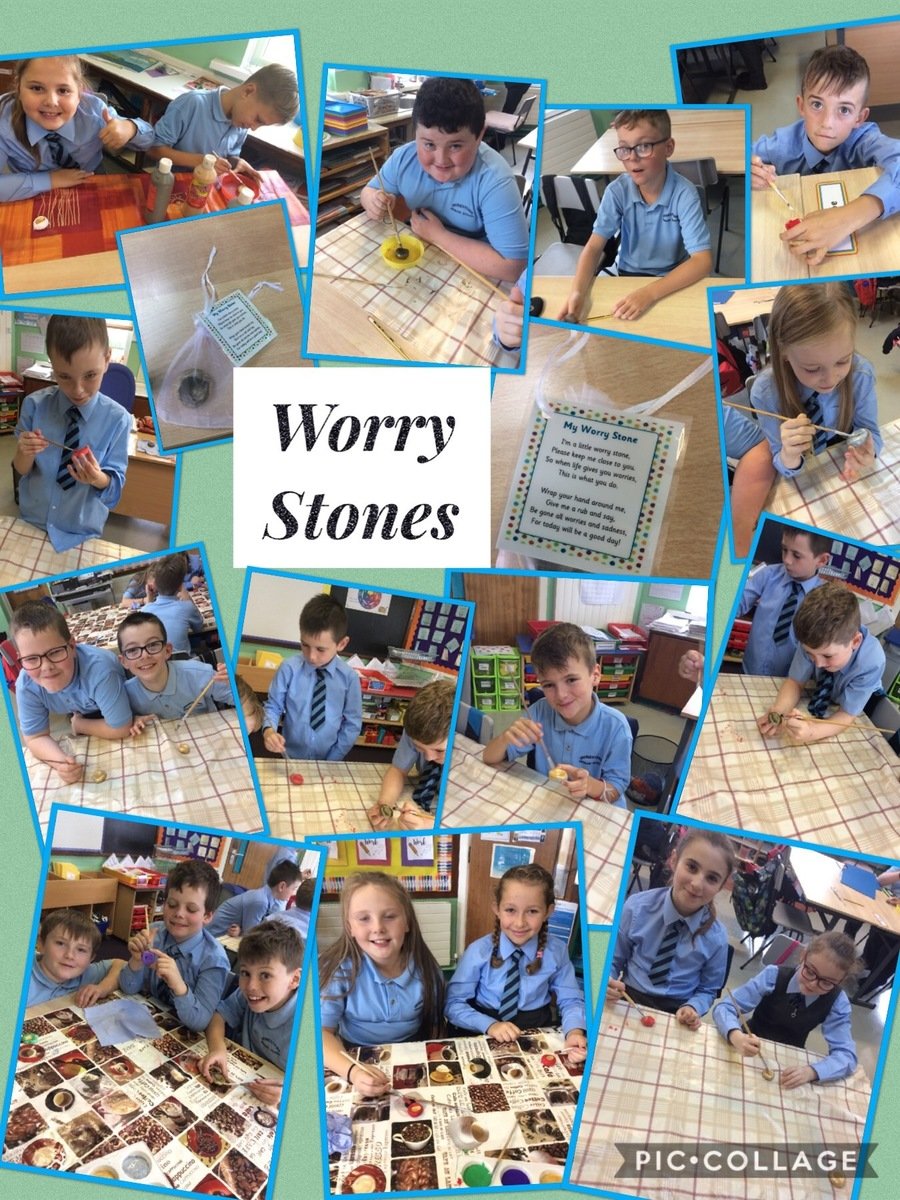 During the first week of Year 6, we discussed worries and things that maybe make us anxious when starting a new school year and during other times as well. We have a class worry box that we can use but we also made our own individual worry stones that we can use both in school and at home to help us when we feel worried or anxious.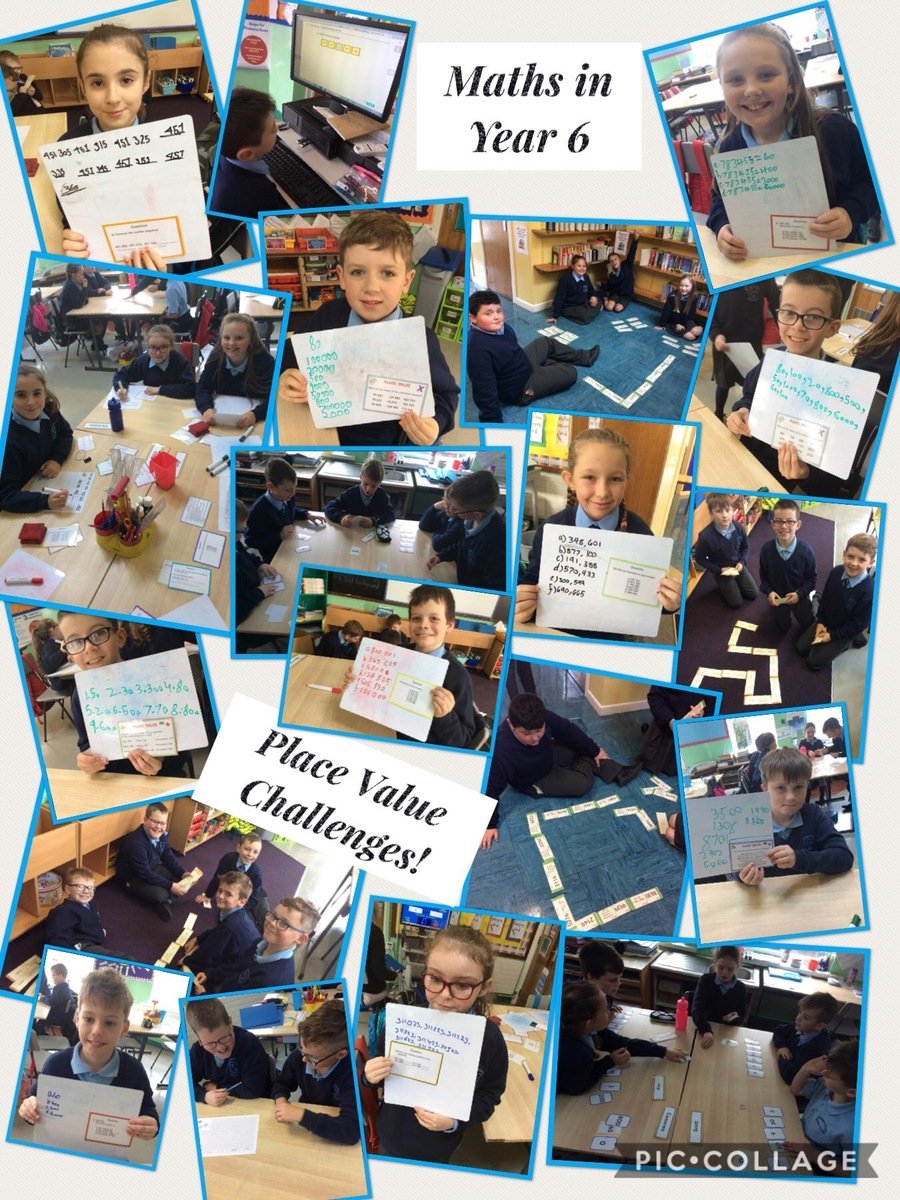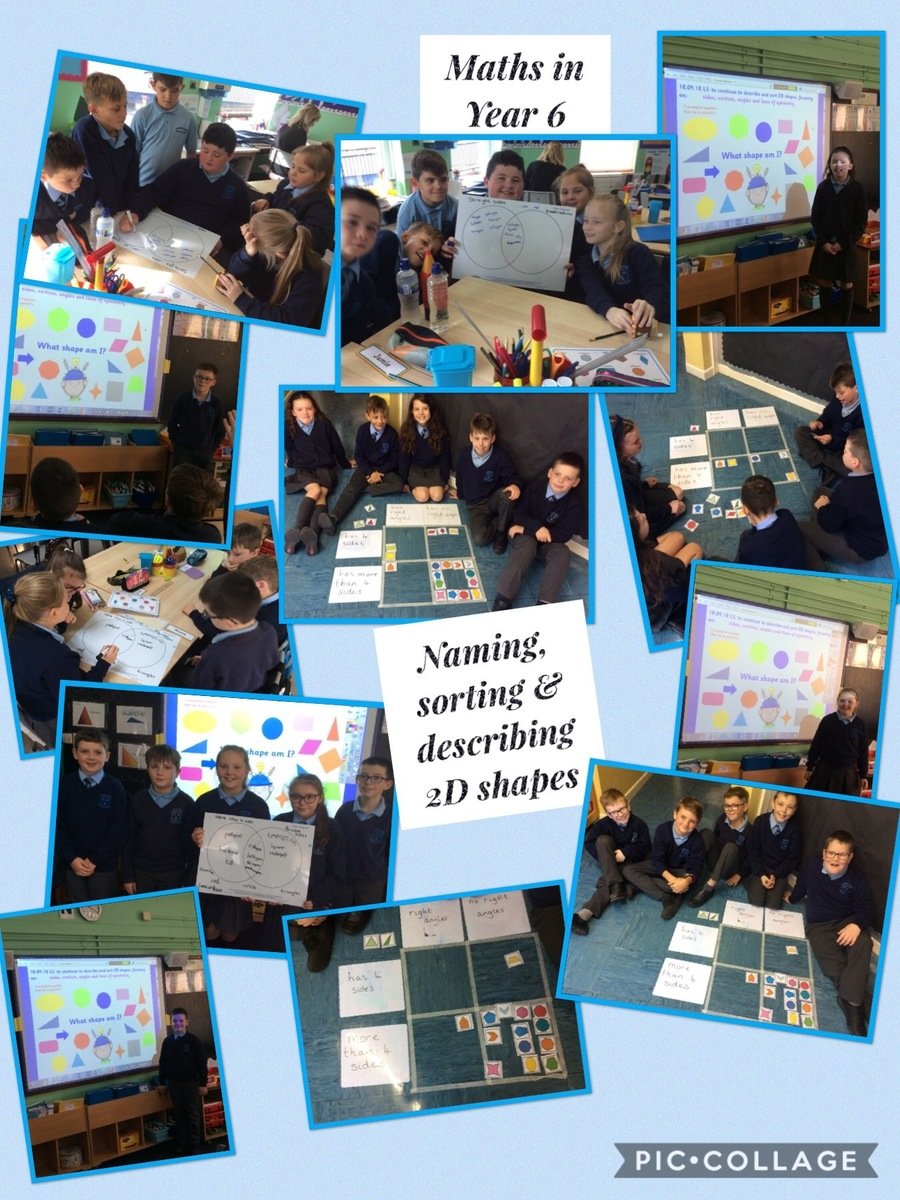 MATHLETICS Success in Year 6!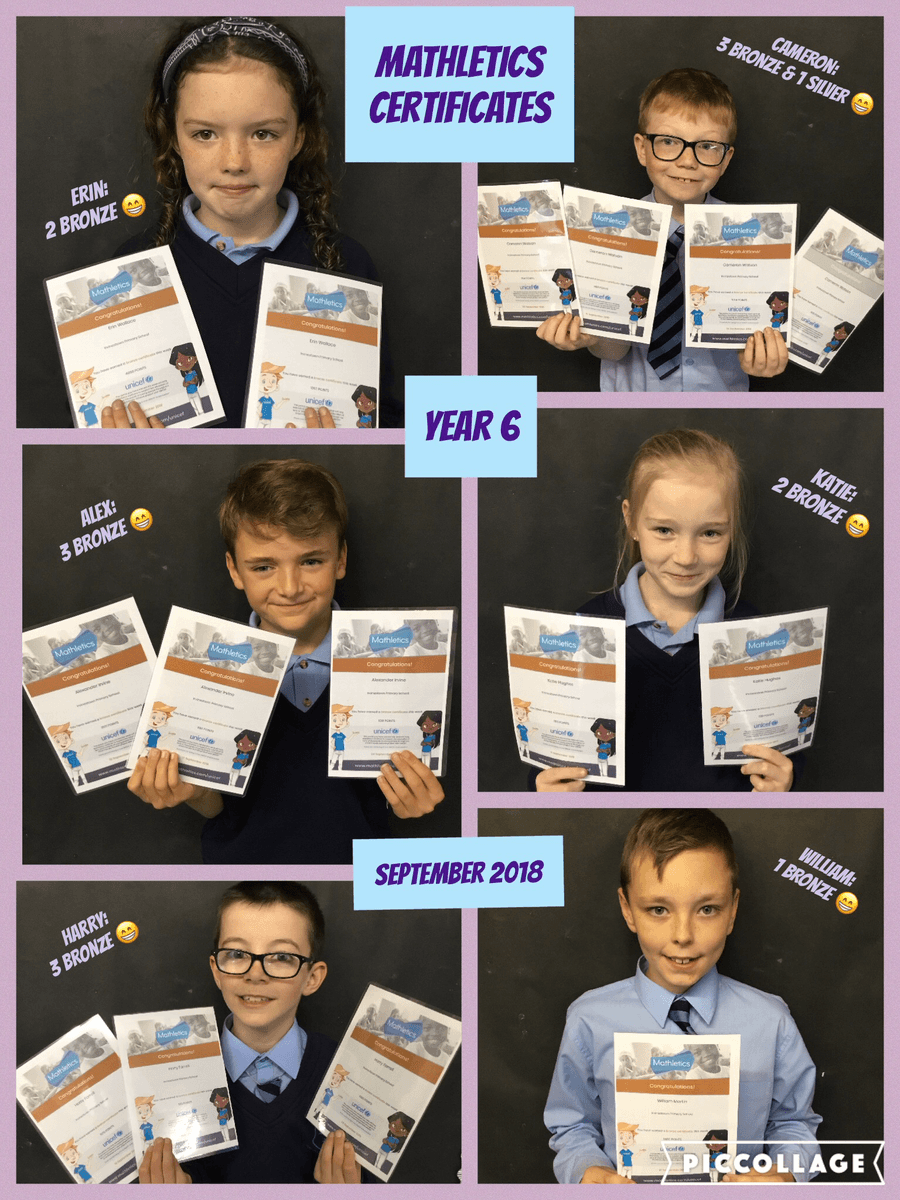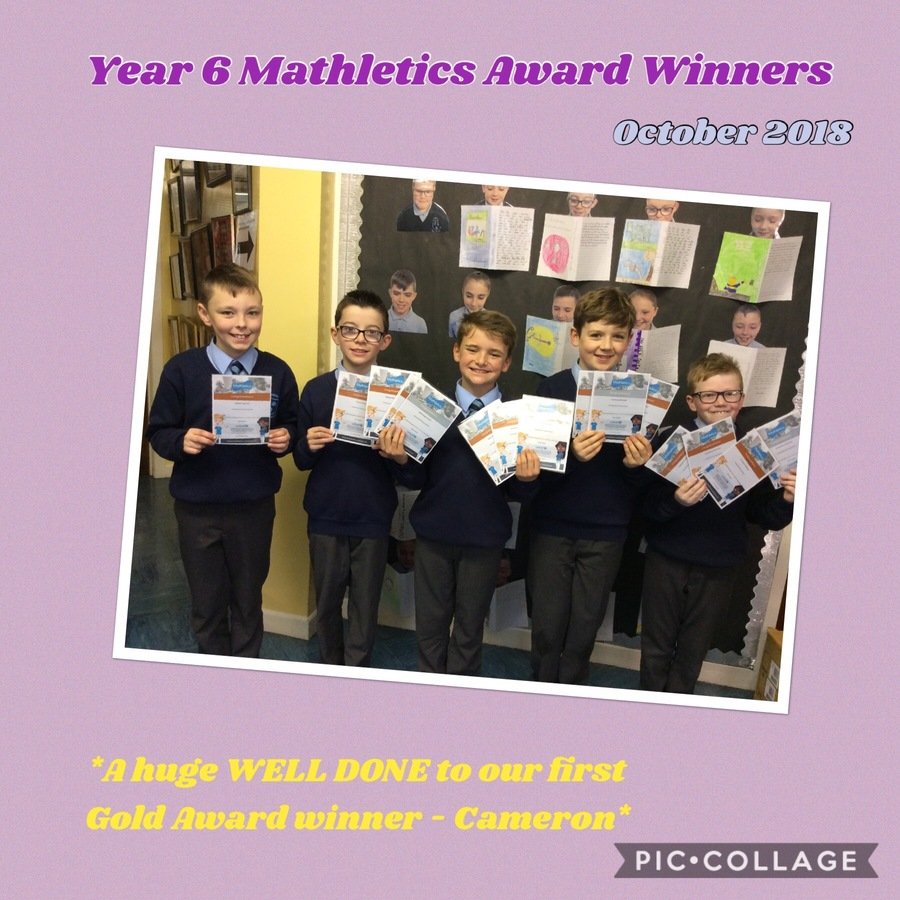 Our Class Assembly: New Beginnings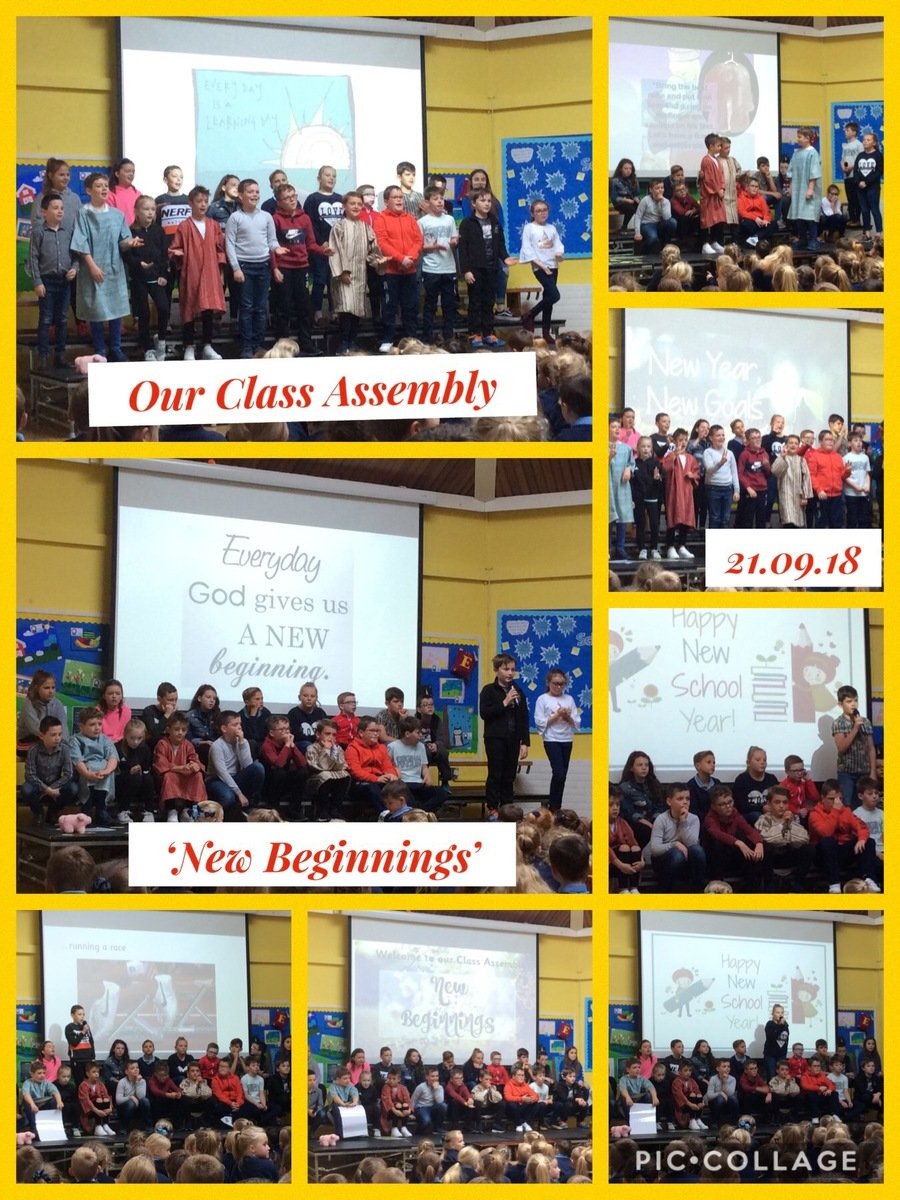 Our first class assembly of the year was about 'New Beginnings'.
We have been thinking about the new opportunities that each new day brings and we are going to try very hard to make the most of each new day and work hard to achieve the goals that we have set for ourselves this year.
Our Topic for this term: WATER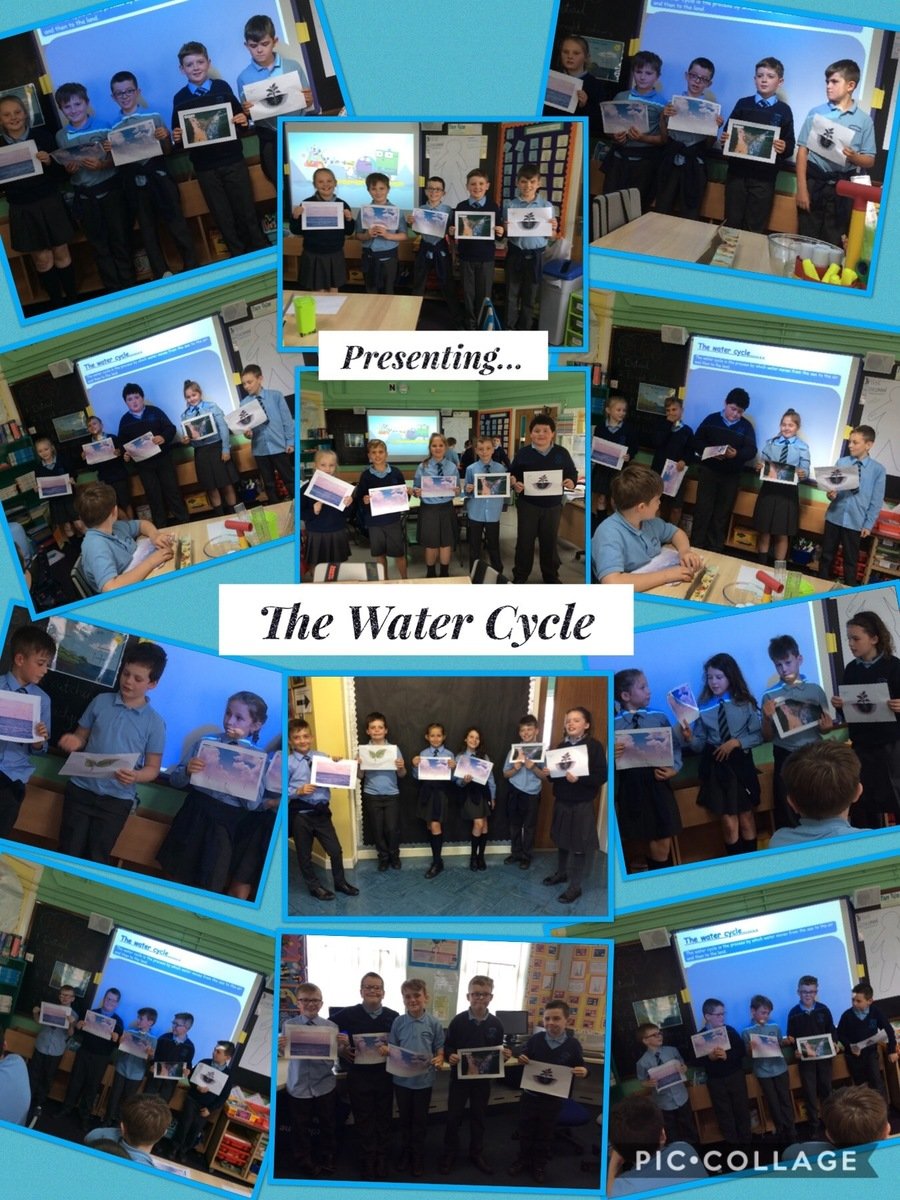 The Year 6 pupils worked together in groups to sequence images of the water cycle and then present their knowledge of the water cycle to the rest of the class. The presentations were great!
As part of our Water topic this term, the pupils were given the challenge of creating their own 2D or 3D Water Cycle models. Everyone worked hard and came up with their own unique, individual representation and they were all fantastic! They then presented their project to the class while explaining their knowledge of the water cycle in detail.
The models and presentations were all excellent - well done everyone!
We have carried out several different Science experiments when studying our Water topic:
We made a water cycle in a bowl and watched the water cycle in action.

We created a raincloud in a jar - an experiment which showed the precipitation stage.

We carried out an experiment to find out how much water is in our food.

We carried out an experiment with celery which showed how plants absorb water.

In each Science lesson, we have been busy making predictions, making observations, and recording and analysing results. Our next Science lesson will be about water pollution and we will be carrying out experiments based on filtering water. We love Science!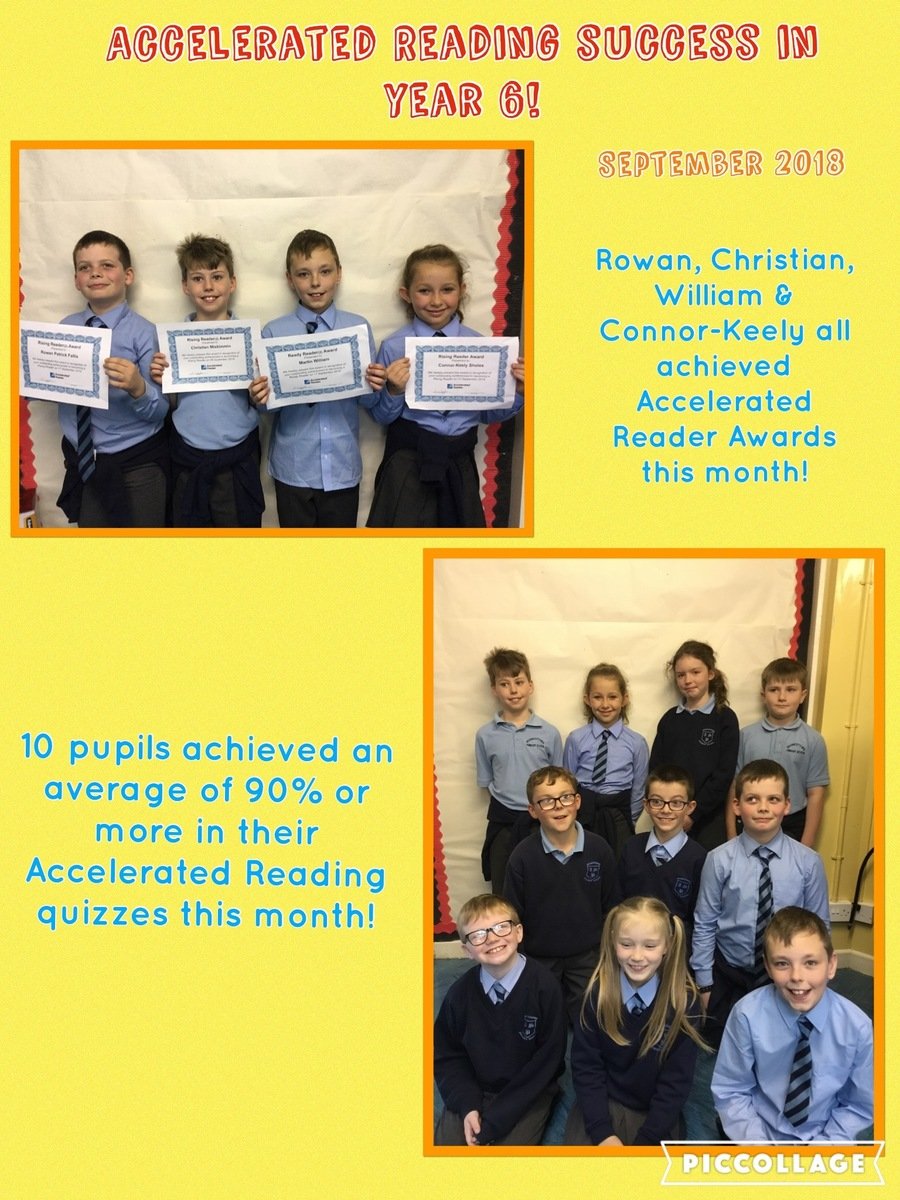 POP ART PORTRAITS in the style of ROY LICHENSTEIN
Image Theatre Performance: The Selfish Giant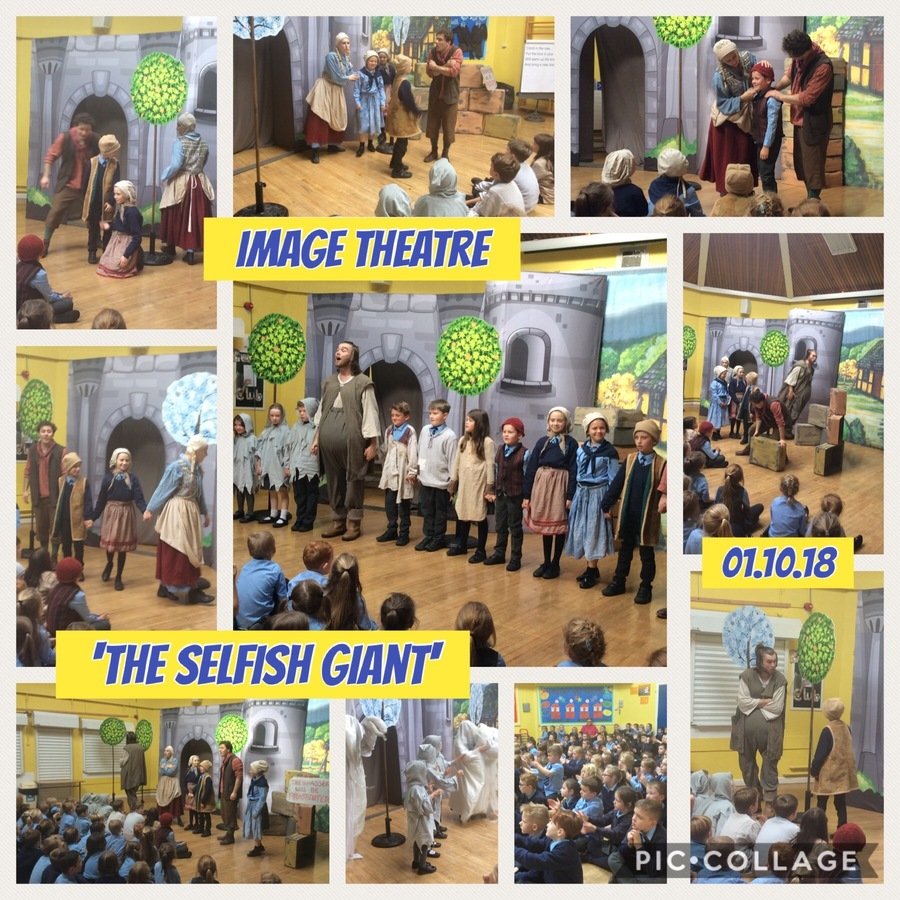 Image Theatre visited our school on Monday 1st October and performed 'The Selfish Giant' for all of the pupils. Everyone thoroughly enjoyed listening and participating in the songs throughout and some pupils even had the opportunity to show off their acting skills by joining in for some of the scenes! It was great fun and thoroughly enjoyed by everyone!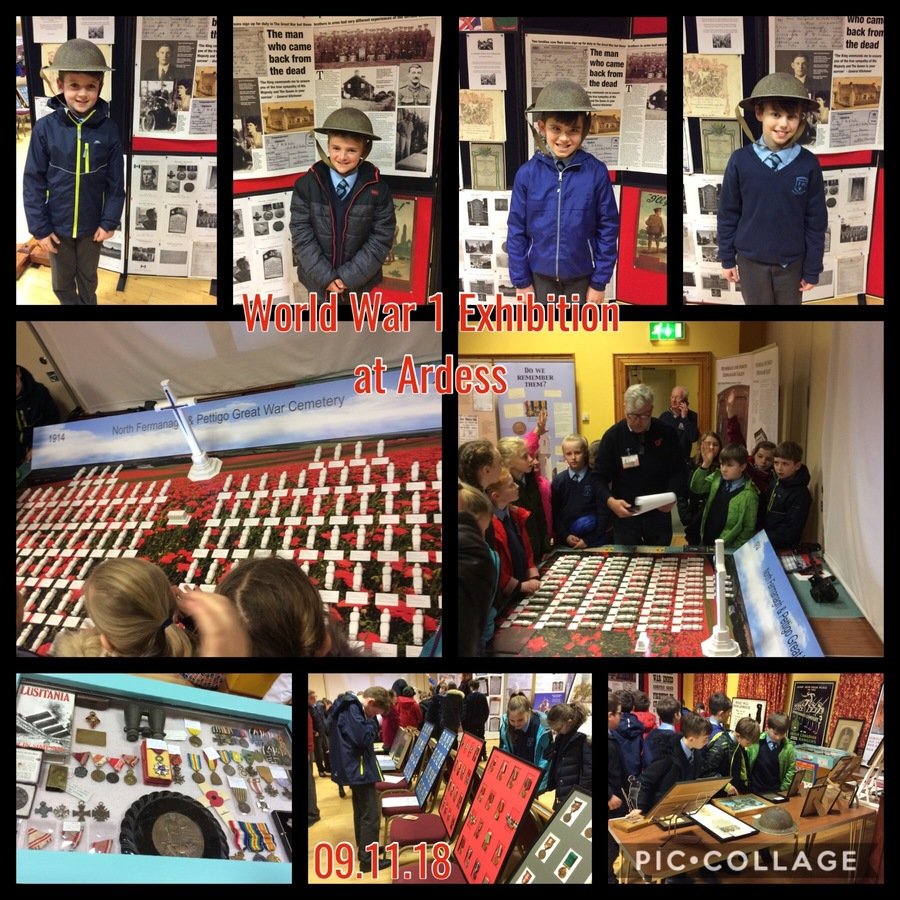 The Year 6 and 7 pupils attended a World War 1 exhibition at Ardess Parish Hall on Friday 9th November. It was a fantastic opportunity for the pupils to learn about local history and find out more about World War 1. The children loved having the opportunity to discover possible ancestors that may have been in World War 1. It was a very interesting and enjoyable afternoon for everyone.