Awards
Congratulations to our Eco team who led the whole school community in our Eco drive. We were successful in achieving Green Flag Status! Well done
We are also a Hearstart school and provide training for our pupils in First Aid and Heart Start training supported by the
British Heart Foundation
Year five took part in 'Sports for Life'.
Lindsay Hawkes, from University of Ulster, came in and taught us about keeping our bodies healthy. Every session had a short lesson before our physical activities began.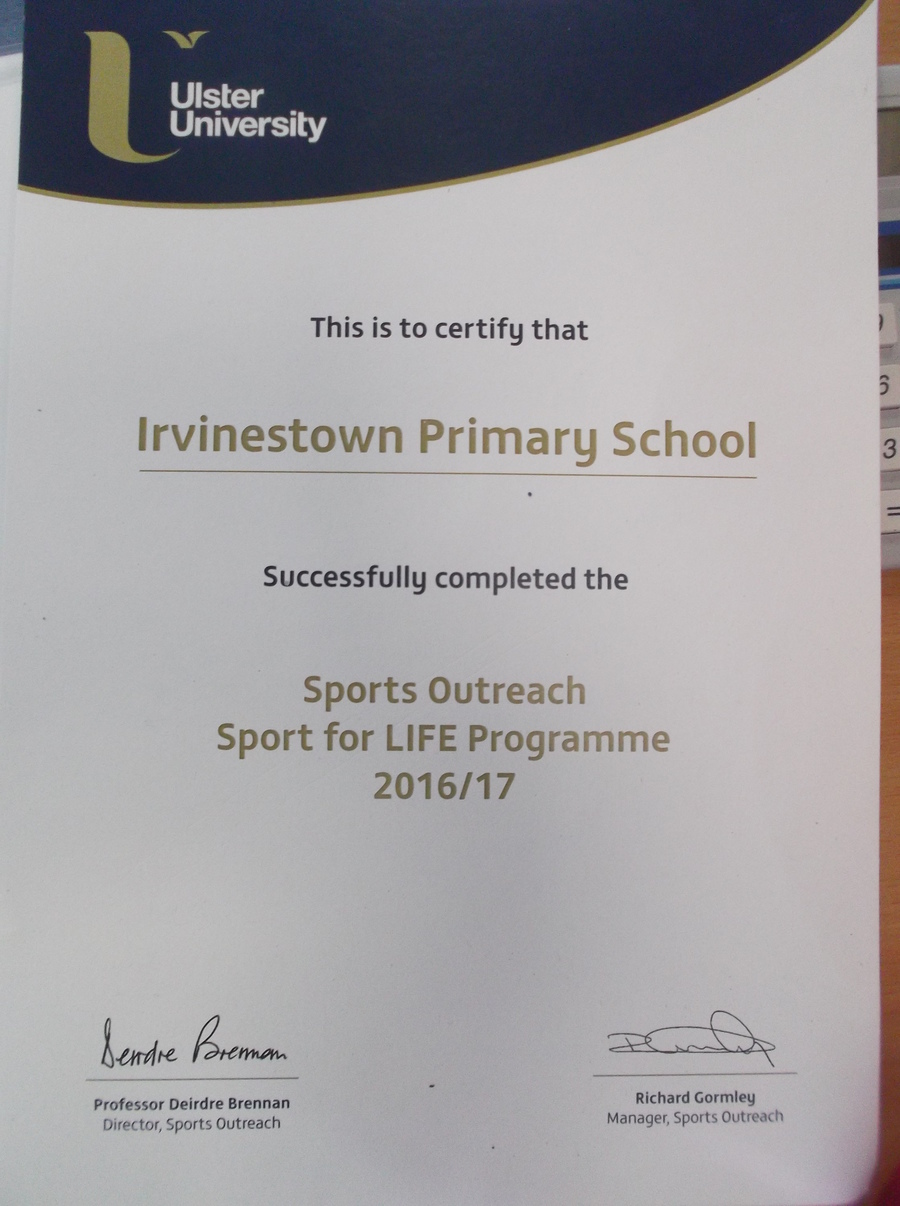 Year 7 of 2016/2017 took part in Junior Innovators Challenge as well as the Junior Entrepreneur Challenge. This year's Year 7 cannot wait to begin their challenge!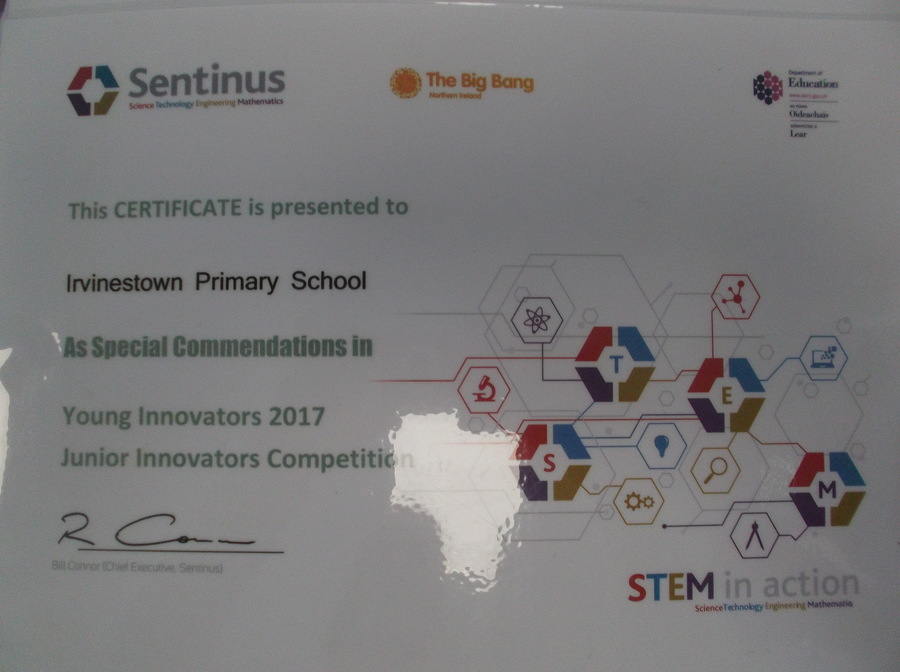 Year 6 of 2016/2017 took part in the Sentinus Microbot Challenge.
Pupils took part in numerous tasks with the robots that they had programmed, and Irvinestown Primary School came out as overall winners of the challenge!
Well done to everyone involved. We look forward to more successful competitions related to the STEM subject areas!
Irvinestown Primary School are now taking part in the
'Global Learning Programme' and have successfully as a whole school completed Level 1!